Logo designed and donated by Lea Martin, Minnesota
Jack Pine Guinea Pig Rescue -- RETIRING!!!
Jack Pine Guinea Pig Rescue (JPGPR) was established in 1993 as a "no kill" shelter. After devoting more than 13 years to guinea pig rescue, I am now retiring (pretty much) in hopes of attending to other aspects of my life that have been sorely neglected.
Jack Pine Guinea Pig Rescue will become more of a guinea pig sanctuary rather than an active rescue.

My goal is to gradually reduce the number of animals kept here. Most of the current resident piggies will live out their lives here -- safe and comfortable and loved. As they pass on I won't be filling the empty spaces with "fresh" rescues. For the most part I will no longer accept unwanted or abandoned guinea pigs from the general public. Below is a list of facilities that can be contacted instead.

For the most part I also won't be adopting guinea pigs out to people and families I don't know. Anybody interested in adopting guinea pigs should check out the list below. Many of the humane societies in the Twin Cities do a very good job with guinea pigs in their care. There are also two wonderful gals doing guinea pig rescue on a limited basis in the Twin Cities area. These gals are an excellent source for adoption, care and health information.

People that have adopted guinea pigs from Jack Pine Guinea Pig Rescue in the past are definitely welcome to contact me about adopting. I LOVE return adopters. I am also happy to consider people I know or folks referred to me by people I know for adoption.

I consider myself extremely blessed to have adopted guinea pigs out to many
truly wonderful, kind, compassionate people. However, the last couple years I've become increasingly frustrated and dismayed by the number of adopted guinea pigs returned to me by first time adopters. This even though I put much thought and effort into trying to make it clear that guinea pigs require quite a bit of time, attention and even money to keep them happy and healthy -- and pleasant to be around. I always emphasize that these are NOT easy care pets! While I do require that my guinea pigs come back to me if the adoption doesn't work out, it is still very discouraging for a rescuer and can be stressful for the animals.

I recommend people needing information or advice regarding guinea care or health start with either of the guinea pig rescues below or check out the GuineaLynx web site. These are all excellent sources for knowledgeable reliable guinea pig information.

Folks that have adopted guinea pigs from Jack Pine Guinea Pig Rescue are always welcome to contact me with guinea pig questions or problems. If I don't respond in a reasonable amount of time feel free to send a second email. I tend to run behind on replies and sometimes mail gets lost. Reports on how my adopted kids are doing are eagerly read even if it does take me a while to write back.

A sincere thank you to all the people that have supported Jack Pine Guinea Pig Rescue and to those that continue to support us as a sanctuary. Heartfelt appreciation also to the wonderful souls who have welcomed my rescue piggies into their hearts and given them loving forever homes. Guinea Pig Rescue/Petfinder.com

Minnesota Animal Shelters

Twin Cities Shelter/Rescue Directory
Worldwide Shelter Directory/Minnesota

Guinea Pig Information

crzy4piggers@msn.com
www.guinealynx.info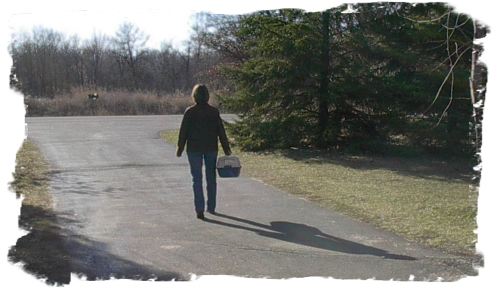 To visit the various sections of our web site, just click on the section names on the black Navigation Bar at the bottom of each page. Happy browsing!
---
---
Unless otherwise noted, everything on this web site is © 1993-2006 Vicki Palmer Nielsen - Jack Pine Guinea Pig Rescue. If you would like to reproduce anything from the website, please first e-mail Vicki for permission at :

---